Back from the Hebrides, it was time to attend to some family admin. My next adventure was due for mid-November.
Lucky me, I was asked by Dunster House Caravans to take away one of their Concordia caravans and put it through its paces for a week. The only drawback would be that I's have to use the time to shoot some footage for a TV programme and a video. But hey, as I often say, it beats working for a living.
A logistical nightmare followed. The Airstream was due for its service and I would drop this off BEFORE collecting the Concordia. I hate doing it that way. Because if you forget to unload any 'essential habitation equipment' from your own van into the car to use in the press van, you're snookered. And my brain isn't that switched on.
But it all passed smoothly enough, the Airstream left with the good people at Airstream's southern depot in Gloucestershire, then a dash over to Bedford to collect the Concordia, then an evening at Commons Wood CC site in Welwyn Garden City settling in and setting up.
It's at this tired, cold, hungry, frazzled point that some press caravans turn up all their faults, which of course seem ten times worse in such a grump. So I was delighted to find that everything in the Concordia worked, it worked properly, and it was easy to operate. Well done Dunster House.
The week that followed was all about winter caravanning. After all, we were well into November. A shame, then, that nobody told the weather, which thought that we were still in September. As such, I enjoyed a week of wall-to-wall sunshine visiting London (Abbey Wood CC Site), Brighton (Sheepcote Valley), and the New Forest (Black Knowle). Great news for the video pictures, not so great to illustrate the 'winter caravanning' theme!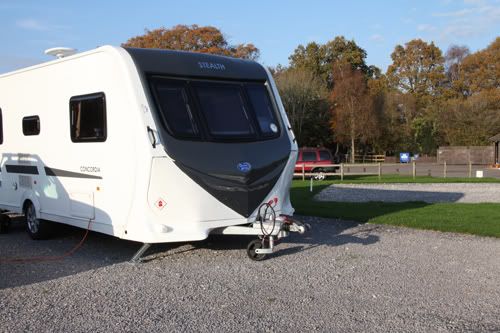 The final weekend, at the New Forest, it really was the most magical time. I enjoyed some great walks and mountain biking through the woods. A lot of caravanners and motor caravanners were on site reaping the rewards of the freedom and the spontaneity that our wonderful pastime allows us. It really was so utterly perfect that it does make you wonder why so many people just don't 'get' it. But hey, their loss is our pitch availability.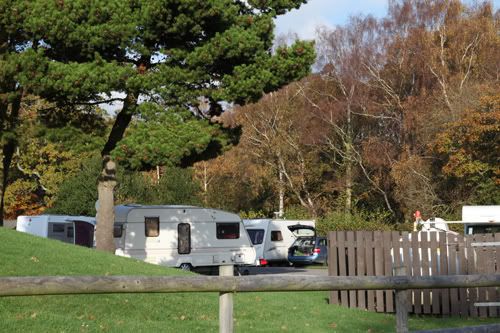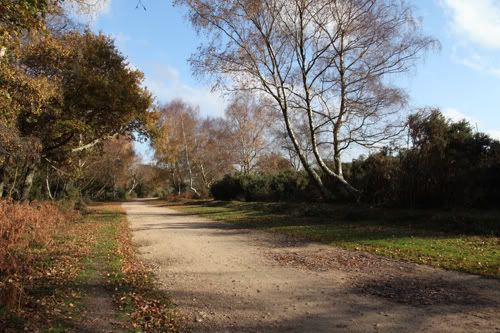 After a hectic, full-on, but fun-packed week, it was time to head back to Commons Wood, clean up the Concordia, and reluctantly give it back to Dunster House. The strong performance put in by this new caravan over the week was astonishing.
If you have a spare 15 minutes and a good broadband connection, do take a look at the videos, and see just what you can do with a caravan in the winter while your bored friends are trawling the shops and watching trash TV:
Off I went back home for the winter, and while I hadn't ruled out further caravanning, I did know that I was going to be busy for a while.
Not one but two life-changing events were on the cards.
So life-changing, that a change of theme to this blog is now in order.