You may or may not have noticed that once again I lagged WAY behind in keeping the blog up-to-date. Possibly a sign of taking a little too much on at one point. Then of course, the further it gets behind, the greater the task to restart.
'Just say that lots happened and restart it' advised friends. So this is that entry.
Lots happened.
But I can't just leave it there of course. While it may not be very detailed, here's a brief recount of the bits between then (September 2010) and now (July 2011).
So we were at Ludlow for the fourth UK Airstreamers Gathering. What a top bash.
From there, I headed on to Gwern-Y-Bwlch Caravan Club Site near Machynlleth to do a feature for the Caravan Club. Gwern-Y-Bwlch is my favourite kind of site: Quiet, green, lush, and remote.
My friend Mat joined me and took some brilliant photos of me kitesurfing on a pretty wild day on Yns-las Estuary.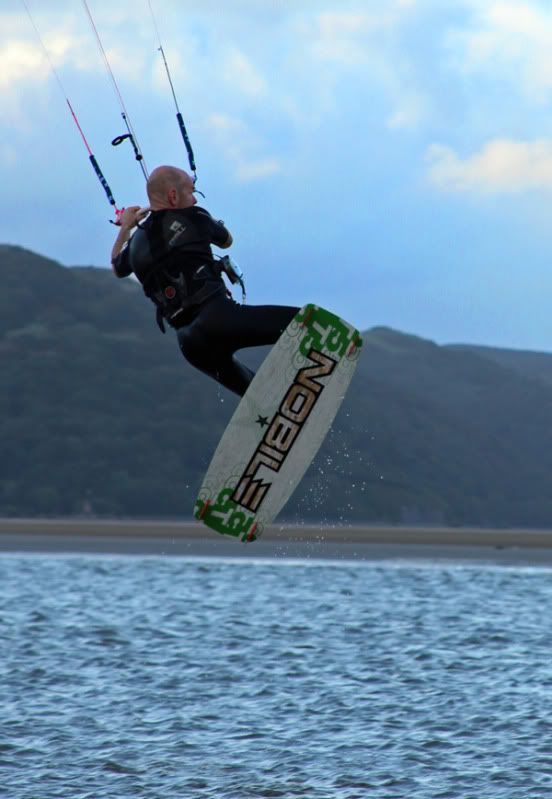 From there it was an 'accidental' overnight at my favourite mountain bike centre, Nant Bwlch Yr Arian. It was accidental as - ahem - someone hadn't thought to fill up with diesel, and the filling stations in remote West Wales were all closed by the time I realised...
From there, on to the fab CCC Site at Kingsbury Water Park to review a rather lovely Lunar, and do the last couple of Milenco vids.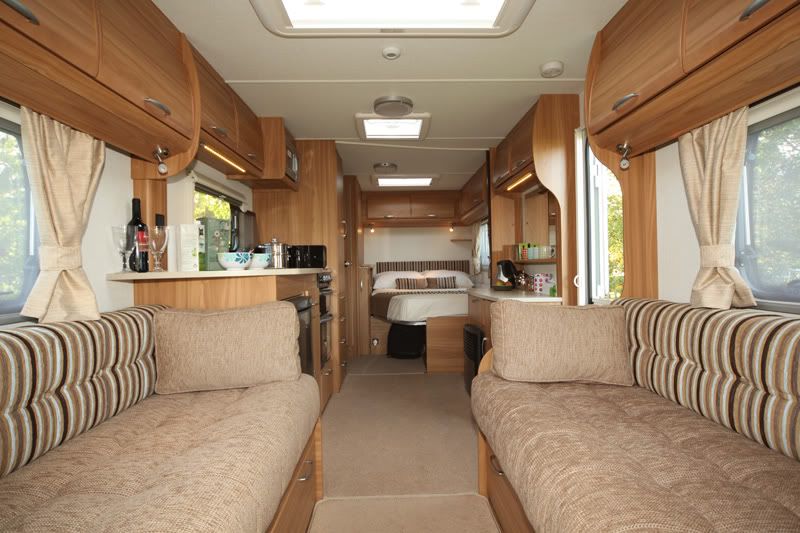 After that, I had to put the Airstream away for a couple of weeks as I was hopping on a plane to Chicago. My destination? Well, guess…
I spent a fantastic week in the company of the good folks at Airstream. I lived the life for a week, getting up at 6, being on the factory floor by 7.30, going back to my motel at 3, editing and writing, meeting up with the gang for food and beers in the evening, and falling into bed far too late every night. I loved it. I really loved it.
The actual visit warrants an entry in itself. Maybe in the future…
Come the end of October, it was time to head back up to Wales and to Coed Helen Caravan Club Site. It's one of my favourites since visiting last year, mainly due to its proximity to Caernarfon. Mind you, it looks like it may soon close (rotten land owners want to put statics on the site instead as there obviously aren't already enough in Wales) so go visit quick!
My task while there was to climb Snowdon. I had wanted to last year, but the weather wasn't amenable. This time, my friend Miguel and his dogs came along for moral support, and despite the awful weather we did it!
At the summit, the weather was so bad that they closed the shelter just as we got there. Read that again. Then go figure.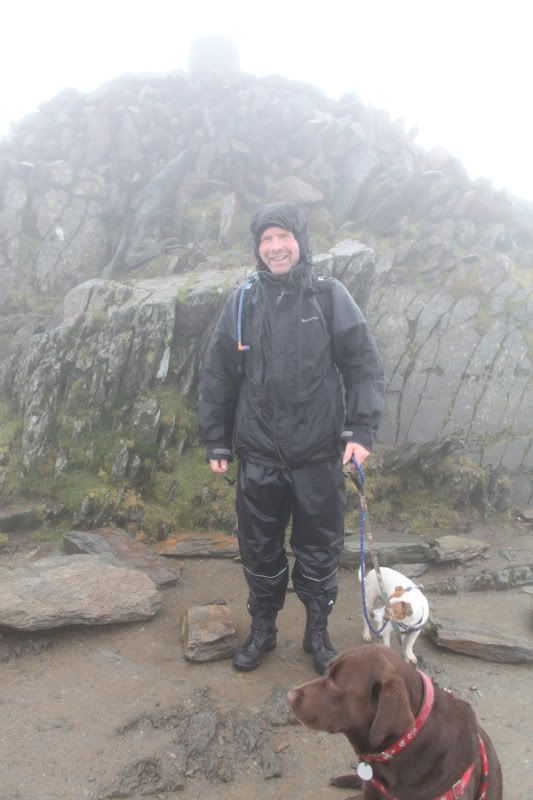 November, and after a way-too-brief visit to Cherry Hinton Cambridge (Adria Altea) and to Clumber Park (Coachman Amara), I was back in my Airstream joining friends for a weekend in the New Forest. The autumn sunshine shone as I enjoyed the walks and the company. A brilliant end to the touring season.
December was quiet on the Airstreaming front, for two main reasons. The first was a rather nasty bout of Bronchitis. We're talking cant-even-get-out-of-bed bronchitis. As soon as I was approaching fit, it was time to shoot off on a big project for Bailey Caravans, trialling the new Orion which at the time was still top secret.
My friend Steve from Seattle joined me for the trip to Barcelona via the French Alps, and once there fellow Airstreamer Tracey joined me as Steve tried, and mainly failed, to get home by plane. Remember the snow paralysing the UK Airports? Steve does. Sadly, I had family drama to attend to as well so the trip back was a little more intense than we would otherwise have hoped. Witnessing a car hit the central reservation, flip over repeatedly, then children crawl out of the wreckage, was further drama we could have done without. At least they all seemed to be OK; a testament to modern car design.
Have a look at the video you have a spare 10 minutes:
Very little caravanning was done in January. Many days were spent working for colleagues, something that I would reap the benefit from when they work back for me during the summer. I DID have a very lovely Range Rover Sport for a week which was nice. And only an all-too-brief trip to Alderstead Heath in the Airstream. At the end of the month I took off to Gran Canaria for a week of kitesurfing. Sometimes, it makes a change to be herded onto a SleazyJet plane and put the brain into neutral for a week.
February, and on a very sunny week I enjoyed the brilliant little Elddis Xplore at Alderstead Heath: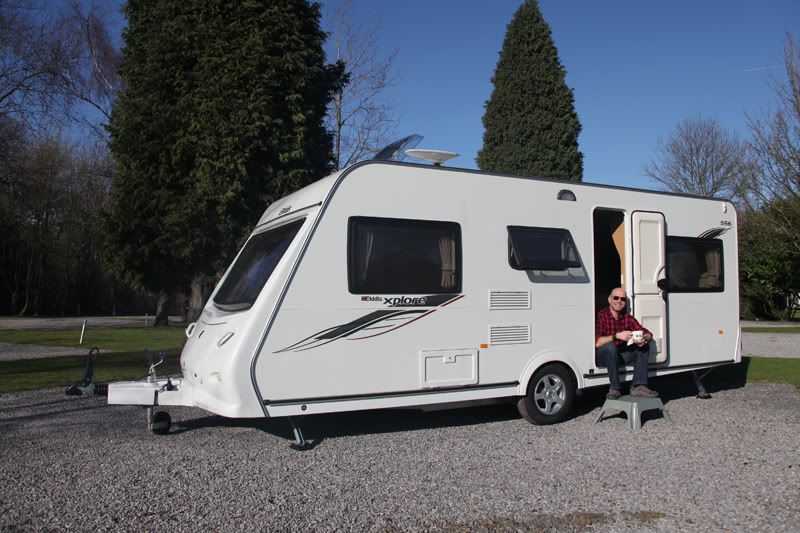 Of course, February also means NEC. And what a busy, busy, busy week that was. Judging every day, and a dot attend every evening. It was hectic but a massive amount of fun. Highlight for me was tea and biscuits on the Coachman stand with Christine, a very lovely woman that I met on the Isle of Barra who makes the caravanning pilgrimage back there every year.
Immediately after the NEC week I took a few days to chill out at the Broadway Caravan Club Site. JUST what the doctor ordered! A lovely site, and Broadway itself is, if I dare say, a more enjoyable place in the winter than it is in the summer when the hoards arrive.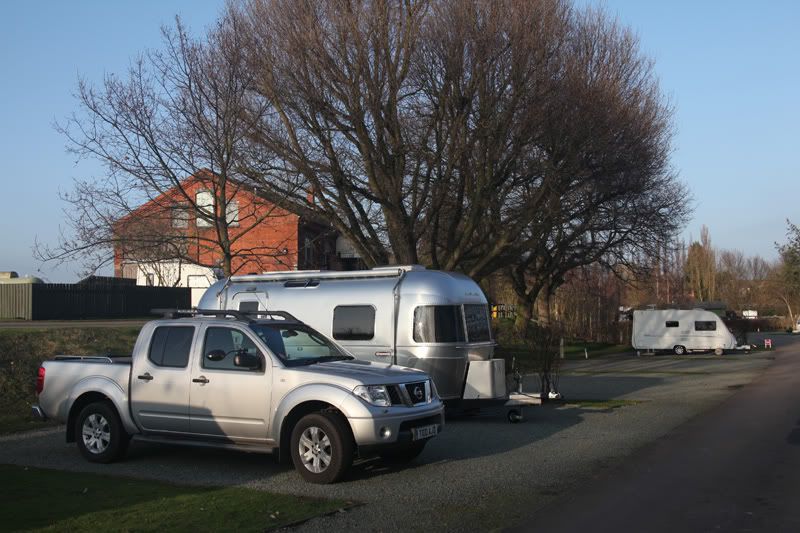 March, and a full-on week at Ferry Meadows doing a Swift Challenger, Lunar Delta, and a Roma. Add the Airstream, and I had four caravans on site that week. Now you see why I often have to work off peak.
April saw me back on a plane, but to Seattle this time to visit my best friend Steve, and see one of my favourite singers, Pete Yorn, in concert. Steve followed me back to the UK and the following week we went to a concert of a very different kind - Kylie at the O2! She was amazing.
This period also marked the beginning of my summer living in the Airstream. I decided that going home for four days every three weeks is way too much hassle. Now I go back for odd days here and there, just to do admin. I don't sleep there any more.
This makes a good break to close one entry and open another. Go on, put the kettle on. Milk and no sugar for me please.