Unlike the last time I was at Commons Wood, where I went with a friend to see Kylie's amazing show at the O2, this time I was there and heading off to a concert of a completely different kind: Pete Yorn concert in the King's College Student Union Bar. A bit of a difference. But I was right at the front and made a couple of good snaps, including this one: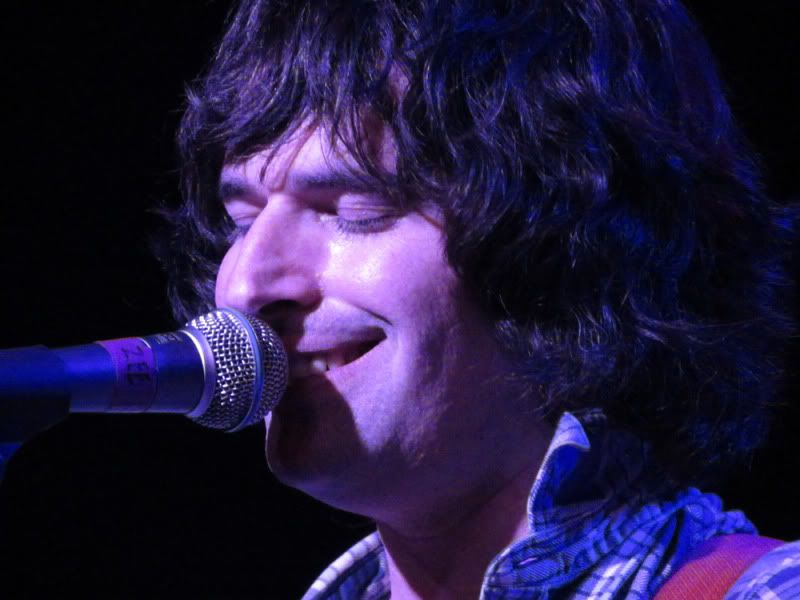 I have to say, I do rather like these intimate venues where the music is raw and the Jack Daniels is cheap.
My weekend continued in this happy manner at the UKAirstreamers/MyCoolCaravan Gathering in Leicestershire. It was the first time that the Cool Caravanners combined with the Airstreamers, and I for one really loved it. I like classic caravans anyway. If I had the time and means and premises…
Anyway, here are just a few snaps from a stonking weekend: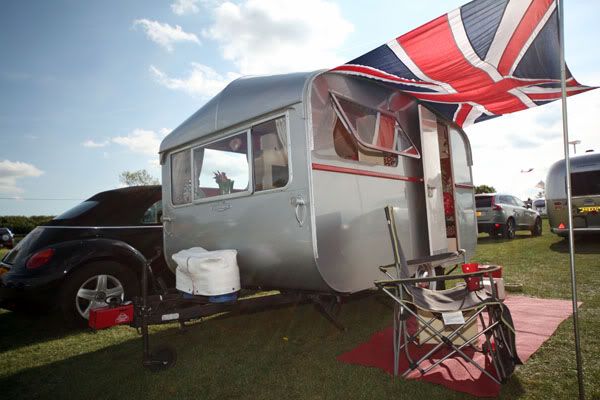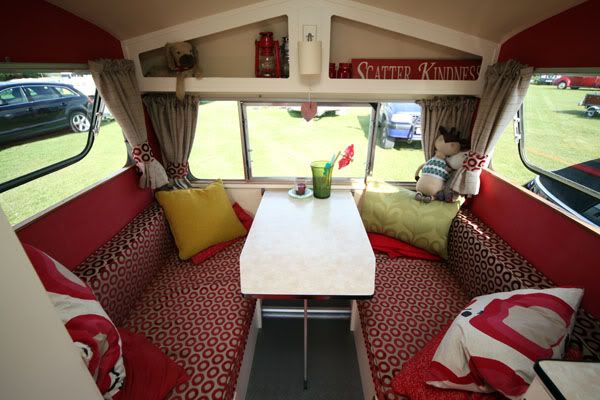 No video this time, as I was saving myself for something rather big a couple of weeks down the line.
But before that, I headed up to the Wirral, to Wirral Country Park Caravan Club Site.
Now, no disrespect to Wirralers, or whatever the people who live there are called. It's a fine place and the scenery is lovely. But don't go there looking for windsurfing or kitesurfing. Sand buggying maybe, but when the tide goes out… it really goes out. And all that's left is acres of wet sand and mud. Camber Sands it most definitely is NOT.
But I was there to work anyway, and spent a great day with the folks from Hometyre Group who were fitting me up with Tyron Safety bands and a Tyre Pressure Monitoring System that I have been putting through its paces for them. Next day took me to the lovely folks at Witter Towbars near Chester to be kitted out for further equipment trials. It's all very nice trying out this stuff, but the cabin in my Nissan is now a tangled mess of wires and random screens.
Move on to a place near Rhyl, North Wales. I found myself a lovely CL with an impossibly narrow entrance. I thought these were meant to be highlighted somewhere? Anyway, luckily I got the Airstream in and out OK. I was there to go and see the charming folks at Fifth Wheel Company and their latest product. Beautiful it is. Lightweight it ain't.
From there, it was on to the next site, Cae Mawr Caravan Club Site on the Isle of Angelsey. Cae Mawr, like Gwern y Bwlch in Wales, is my kind of site. No loo block certainly makes for a far more relaxed and chilled ambience than other sites. The wardens there were absolutely lovely. Nothing was too much trouble.
While there, one of my pet rats, Mr Pinky, sadly passed away. He was more than ready to go, bless him.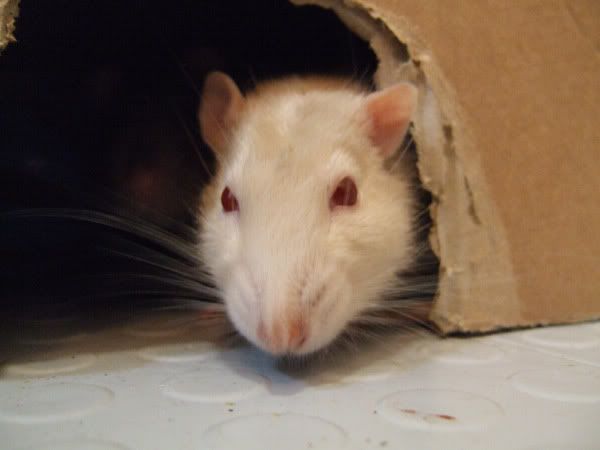 But of course, that left me with the small problem of a corpse to dispose of.
And so it was that I approached the warden with a question that I was very confident that he had not yet had in all his years in the job:
'Excuse me, is there any chance I could borrow a spade? And could you show me an appropriate spot to bury a deceased pet rat?'
Yes, this was a first for him. But he was very sympathetic and showed me a place in the adjoining woodland where Mr Pinky could be laid to rest.
But there was fun to be had on my visit, too. Rhosneigr on Anglesey is one of the premier windsurfing and kitesurfing spots in the UK.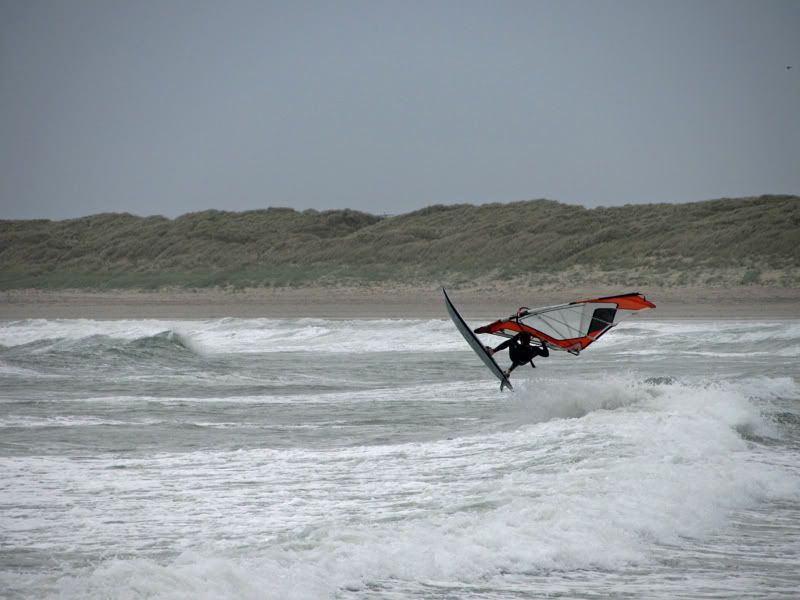 Here I digress a little.
Camber, where I normally sail, is as South East as you can get. Lots of Londoners come down, and on a busy day the sea is crammed with kiters and windsurfers. But no matter what your discipline, everyone (well, most people) respects each other and helps each other out. I've had windsurfers rescue my board and help launch my kite. I've seen kitesurfers tow windsurfers with equipment failure back to safety.
And they say that people in the South aren't friendly.
So imagine my surprise at Rhosneigr. The wind was blowing an absolute hooley. Even the seagulls had given up. But I thought I'd give it a go… up went my kite, but even fully depowered I could barely resist the pull of it as I staggered painfully slowly towards the sea. One failed waterstart later, I was heading straight for the rocks. Deciding to chose the sensible option, I gathered my board and staggered out of the sea back to the beach. Throwing my whole body to the sand, I teetered on the edge of control as the angry kite pulled relentlessly.
I got to the kite down to a couple of feet from the ground, which in beach circles makes it blatantly obvious that you would like someone to catch it. You CAN release it and hold it on the safety line, but on a day like that you run the risk of major damage to the kite.
Imagine my surprise as three people in wetsuits totally ignored my situation. I was dumbfounded. And still staggering about the beach on my knees. Eventually, after what was probably two minutes but felt like twenty, a young lad sprung over the wall and helped me land my kite. Voicing my gratitude, I told him about the three who had ignored me. 'Oh yeah, well they're windsurfers' he replied, as if that suddenly made it all better and acceptable. Certainly doesn't in my book. Respect is a two-way street.
Fortunately, the wind subsided and a couple of days later I enjoyed one of the best kitesurf sessions in my life, ever. The waves at Rhosneigr really are awesome.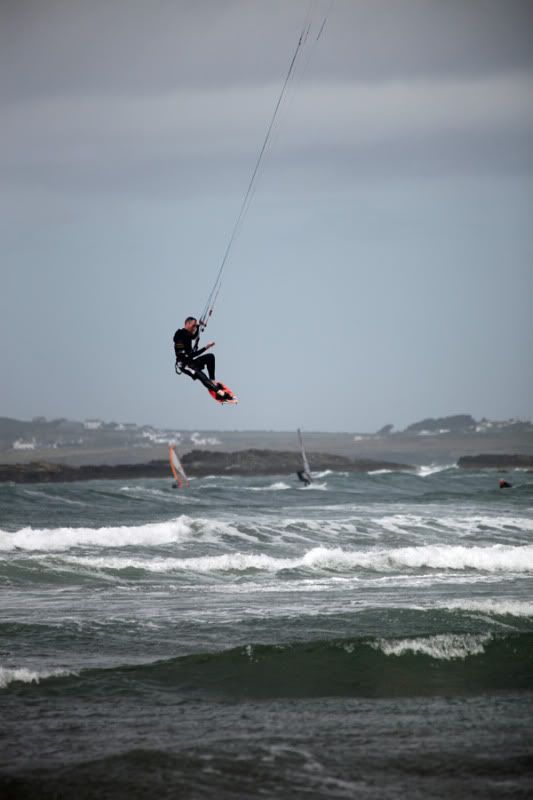 (no, that's not me, I'm the photographer...)
From Anglesey I drove down the A5 to Henley-on-Thames, and the Caravan Club's Four Oaks Site. Two very dear friends of mine, Terry and Wenda, are the wardens there, so it made sense to go and visit them (and of course, be fed) while attending a nearby car launch.
Four Oaks is a great site. OK, it's right next to a busy road, but what I love about it is that you can walk into Henley in about 10 minutes. And Henley is a very nice town crammed with cafes, restaurants, and independent shops. Yes, it's a bit posh I suppose. But when you're caravanning, you're on holiday, so treat yourself,
It's a shame Four Oaks closes in the autumn, as it would make the most perfect Christmas Shopping and New Year Site. Maybe we will have to start a petition.
So, from Henley, it was back up the M40 to Broadway to cross the Ts and dot the Is of the feature I started in February. I was meant to be going back there with the family in the Bailey Pegasus, but life threw other stuff at us which meant I had to go back without them.
May was rounded off paying a visit to Airstream Europe's new Southern Base near Cheltenham to admire the new Series 2 684. Ooh I say, tasty!
From there I continued back to the South East. I had over six month's worth of planning to bring to fruition. An exciting trip lie ahead.