One thing I never lose sight of is how very lucky and privileged I am to have somehow managed to wangle the lifestyle that I have ended up with.
One of the things I do is write touring articles for magazines. As I often say to people, it's not a holiday, but it sure beats working for a living.
In other words I get to go to all these lovely places, but rather than relax and unwind I'm dashing about with my camera, researching stuff, interviewing people, and charging about from here to there like a madman.
And I absolutely love it.
One of the interesting aspects of such a task is that I end up 'having to' visit places and do things that I would otherwise not normally choose to do of my own free will.
Such an 'imposed' task was the town of Ieper in Belgium. It's better known by its French name of Ypres, or even the English slang 'Wipers'.
I'm not really into battlefields, military history, and all that. So I went along to Ieper to do my job, do my research, take my snaps, and head home. It was a pleasant-ish task that I had to do.
The reality?
It was anything but a task. It was one of the most deeply moving and humbling experiences that I have ever had the privilege to encounter.
As I learned more and more about the hardships and the sacrifices made during World War 1, it was very hard at times not to be moved to tears.
The municipal museum in the town is a great place to start, and thereafter head off on your own to some of the military graveyards. Big ones such as Tyne Cot are immensely moving by the sheer number of graves and some indication of the scale of the monstrosities. But these big name places naturally attract the tour groups, so it's hard to take a moment to yourself. My tip? Get off the beaten track, go to one of the smaller, less popular graveyards, and use that time to reflect. And believe me, there is so much to take in that you do need to just sit and reflect for a few hours. Deeply, deeply moving stuff.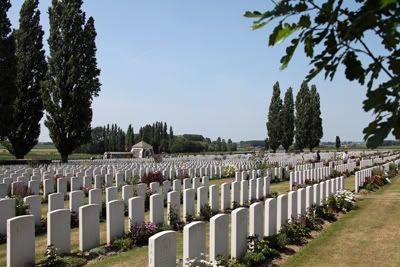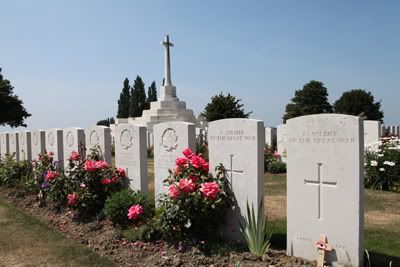 On the practicality front, the municipal site in Ieper is in a great location, about a 10 minute walk through a nature reserve to the town. And great value at €14 (2011) for a fully-serviced pitch. This site was a great find using my free
Alan Rogers
iPhone app.
The town itself has been carefully reconstructed since its total decimation in World War 1, and very smart it is too.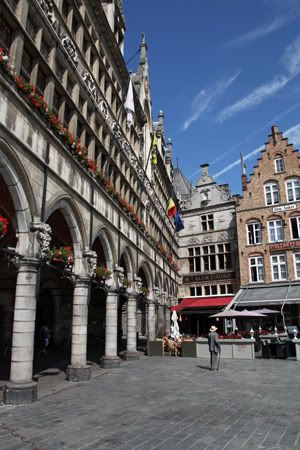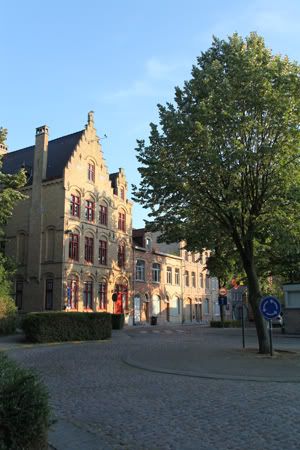 Every evening at 8pm, 365 days a year, the Last Post is sounded at Menin Gate as a mark of respect to those who have fallen. I ended up going every evening, it was such a beautiful ceremony. It takes on different styles every time as different guests speak and perform. Highlight during my visit was some beautiful singing by a school choir from near Edinburgh, followed by a very brave lone piper who was but 12 years old. Utterly, utterly wonderful.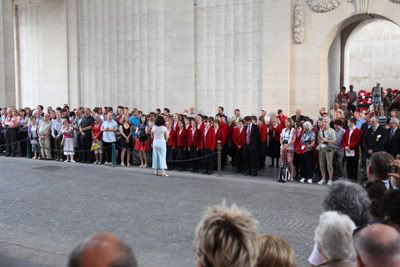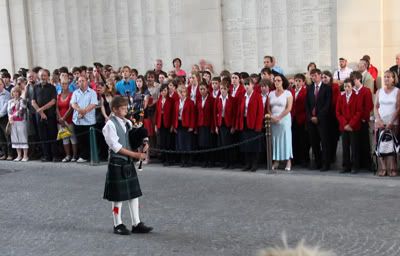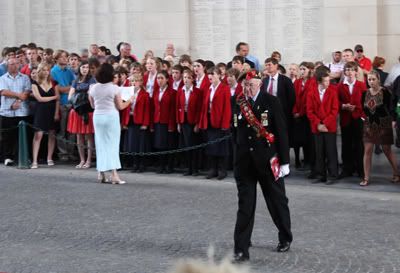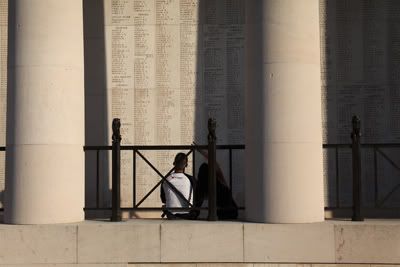 After one of the most humbling and moving weekends of my life, it was time to head home. What an incredible few weeks I'd had!