One reason that I love my Airstream is that it embraces everything that is good about caravanning, only it is a little bit different.
The same can be said for Airstreamers, my fellow fans of American Aluminium. Or Aluminum if I want to be truly authentic.
Dear friends Pete and Tracey are so passionate about Airstreams, that they set up
UKAirstreamers
, an informal organisation to promote the Airstream community in the UK. It doesn't matter if your Airstream is the oldest classic, or the newest and most recent Series 2 to leave the UK depot, if you have an Airstream or you hanker after investing in one, then you're welcome to join the forum.
However, the tremendously stonking gatherings that Pete and Tracey organise are reserved for owners only.
Fellow Airstreamers Carl and Gaynor own a farm in Shropshire, and last year offered to host a UKAirstreamers Gathering on their land. If you scroll back a year in this blog, you can see what fun we had.
But Pete was determined that the 2011 event would be bigger and even better. Rockhill Rendezvous was born.
Even Airstream Gatherings have cool names.
So from the Lawns, I made my way across the country and made sure I was the first to arrive. Well, I had an important job to do as I'd offered to be the Meeter & Greeter. The trouble is, as my rig lie abandoned across the field as emotional reunions took place on the field, another three rigs arrived directly behind me. This was no time for catching up, Pete and I had work to do. Off we set, marking out the field with dinky little markers that Tracey and Gaynor had lovingly made.
Rather than bore you with all the gory details, take a look at the video which gives you a feel for the event:
Including the 'Airstream Stage', there was a grand total, I think, of 39 Airstreams in the field on Saturday night. What an incredible achievement.

Purely by accident, I ended up siting the oldest Airstream from 1952 next to a brand spanking new 2012 Series 2 684 - 60 years of Airstream!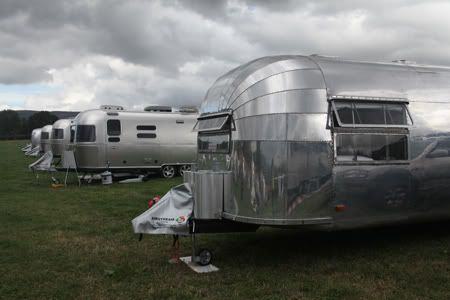 Tanya and Dave brought along their fabulous classic which they are in the process of meticulously renovating… you could call it a work in progress!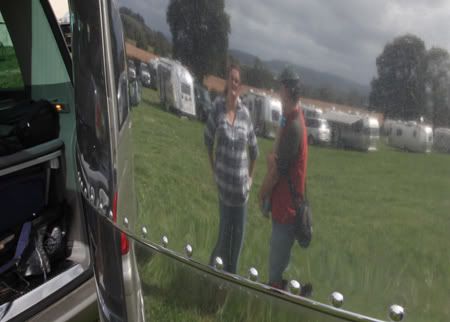 On the Friday we were treated to some top folk music from our very own talented Airstreamers Tony & Elaine: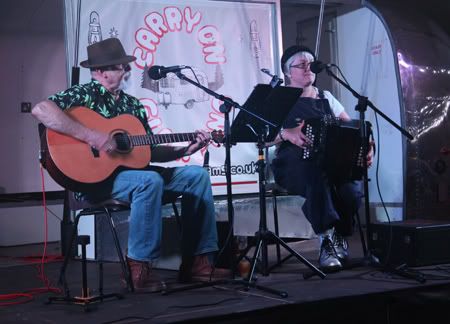 And on the Saturday night, the brilliant band Babajack entertained:
We even had our very own beauty parlour on site. How fabulous is that?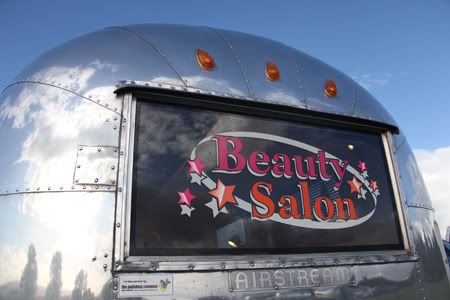 All topped off on Sunday morning with a 'Euro v Vintage' softball match. Apparently the Vintage lot won. Well, they won't next year! ;)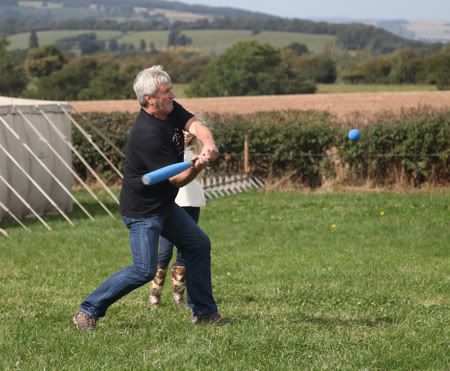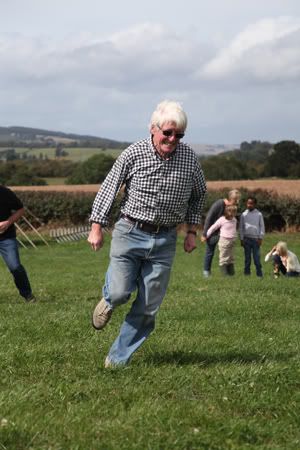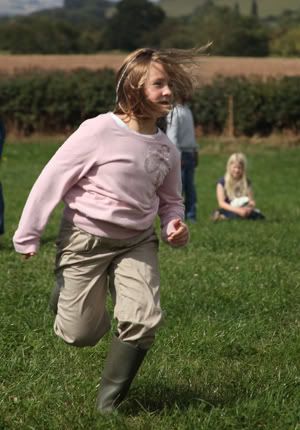 And no UKAirstreamers event would be complete without 'Unhitch and Stitch', where the craftier members of the gang get together and enjoy some time together:
Despite a shower now and again, and some pretty strong winds, the weather was generally kind. And a fantastic time was had by all!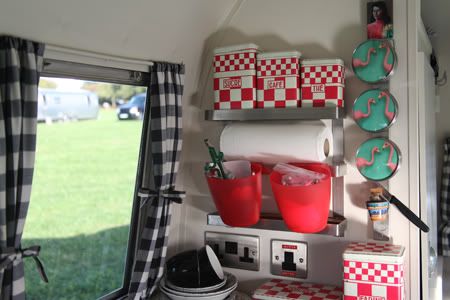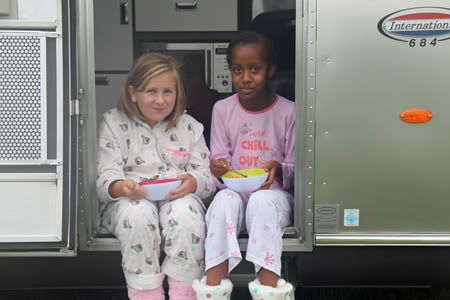 What an absolutely BRILLIANT weekend. Roll on the next one.