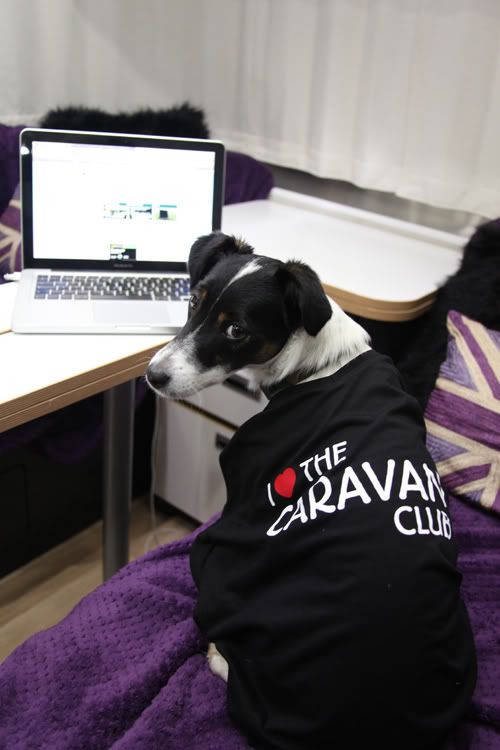 While at Alderstead at the end of February I popped down to East Grinstead to see the lovely people at the Caravan Club. While chatting we discussed the Club's new online social network, 'Club Together'. Later on, I introduced a few people to Dougal the dog who had been waiting patiently in the car.
A lightbulb popped up in the room. A fantastic idea spread around the room like a lightning strike. What about
Dougal's Dog Blog
, writing about the dog facilities at the sites that we visit? After all, one of the caravanning's principle attractions is the fact that dog owners can easily take the most important member of the family away with them simply and cheaply.
Excited and animated,
Dougal's Dog Blog
hit the internet that very night. It's proving to be a popular contribution to the Caravan Club's 'Club Together' network.
Three months after his arrival, my dog is becoming better known on the caravanning scene than me. Huh.